What is the Mazda Service Schedule?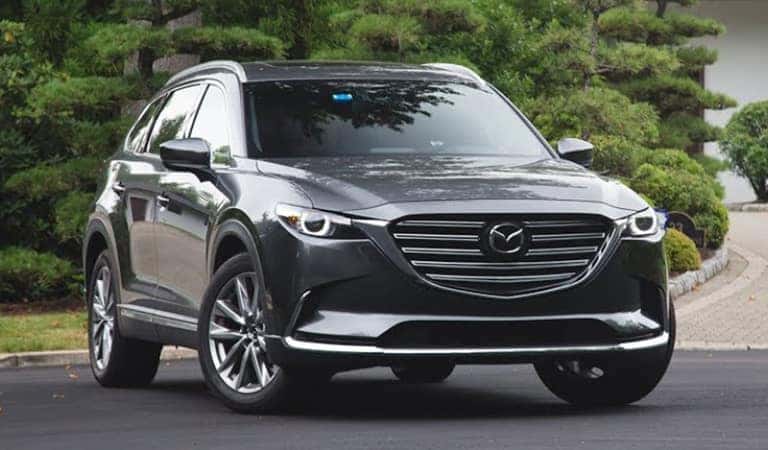 Once you buy a new or used Mazda car or SUV from Mall of Georgia Mazda, you'll enjoy the peace of mind that comes with owning a dependable vehicle that, with the proper care from our Mazda service center, can last for years to come. However, just like any carefully crafted machinery, routine maintenance is recommended to keep your Mazda car or SUV in the best shape for the roads ahead.
Although all Mazdas have a similar general maintenance checklist, each model and trim of Mazda has specific service intervals to follow. While you should always refer to your owner's manual or call our service center if you have any questions, here's an easy-to-read maintenance guide for your Mazda.
Mazda3 Service Schedule
Every 6 Months: 
Perform an oil change specific to your engine and oil type

Get a tire rotation and possibly a tire alignment depending on if you notice any pull on the vehicle while driving

Check your oil filter
Every Year:
If using the "Flexible" oil change monitor setting, replace your air and cabin air filter

Inspect your disc brakes

Change windshield wiper blades

Depending on your state, get your vehicle inspected
Every 2 Years:
If using the "Fixed" oil change monitor setting, replace your air and cabin air filter

Inspect fuel lines and hoses and their connections

Check to ensure steering operation is working properly

Inspect front and rear suspension
Mazda6 Service Schedule
On your new or used Mazda6, you can follow the same 6-month, one-year, and two-year checklist used for the Mazda3. While some variance may be needed, always consult a service technician if you have any questions.
Every 3 Years:
Replace the air filter

Inspect the drive belts
Every 4 Years:
Inspect hoses and tubes for unwanted emission levels

Replace battery

Replace transmission fluid, coolant, brake fluids, and brake pads
Mazda CX-5 Service Schedule
Much like the Mazda6, a new or used Mazda CX-5 can follow a similar maintenance checklist for servicing that the Mazda3 follows. Due to its engine and fuel type, make sure to pay attention to your Mazda SUV's dashboard to make sure you're changing your filters and fluids at the appropriate time.
An important variable to keep in mind is if your Mazda CX-5 is equipped with the Skyactiv-G 2.5T engine. If your SUV trim has this powerful engine, get your spark plugs replaced every 40,000 miles. If equipped with any other engine, get them replaced at the standard 75,000 miles.
Mazda CX-9 Service Schedule
Like the other excellent Mazda models and trims, the powerful Mazda CX-9 is equipped with many advanced engine indicators that will illuminate if your engine needs maintenance, such as a routine oil change. Along with some Mazda CX-5s, you'll want to replace your spark plugs at the 40,000 mile mark. If you reach the monumental 120,000 mile mark, it's time to change your engine coolant. You'll want to replace it every 60,000 miles after that.
It's also important to note that the schedule above applies to new or used Mazdas that operate in normal driving conditions. Refer to your owner's manual if you frequently drive in more severe conditions, such as:
Dusty conditions

Mountainous areas with changing landscape

Salt-covered highways

Rough or muddy roads and pathways
Schedule Your Mazda Service at Mall of Georgia Mazda
Next time you're driving the roads of Athens, Lawrenceville, or Cumming, take a look at your odometer. If you're approaching any of the mile markers mentioned in this Mazda maintenance checklist, give us a call or schedule an appointment with one of our friendly service technicians today! We're eager to answer any questions you have and recommend the most pressing services. Don't forget to view our rotating service specials to save money on your next visit. We'll be happy to take a look at your Mazda car or SUV to get you back on the road in no time.