Top 3 Reasons to Buy a New CX-3 Mazda SUV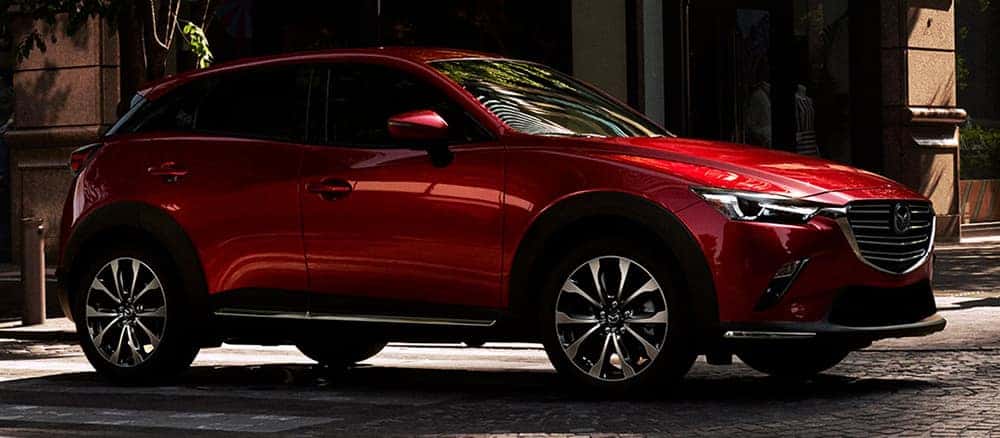 Have you spent all year wondering "whats the nicest Mazda SUV that will meet all my needs?", or maybe you've already got it narrowed down and you're just waiting for a great deal on Mazda SUVs. If you're just a little bit curious, wondering "what's the best SUV on the market"? You've come to the right place! We've done the research and broken down for you the top 3 reasons you should buy the Mazda CX-3 SUV. Right now, at Mall of Georgia Mazda, you'll find the most inspiring deals of the season, at our Buford Mazda dealership, during the Season of Inspiration Sales Event. You've only got until December 2, 2019, before these great deals on the Mazda CX-3 SUVs come to an end, so hurry in! Mall of Georgia Mazda has the best CX-3 inventory for our valued Atlanta customers and our friendly staff is ready to answer any questions you have about the Mazda CX-3 SUVs. If you already know what you're looking for then save time and shop our new Mazda  CX-3 SUV inventory now or read on to find out how design, technology, and engineering come together to make this Mazda SUV a buyers top choice this Holiday Season.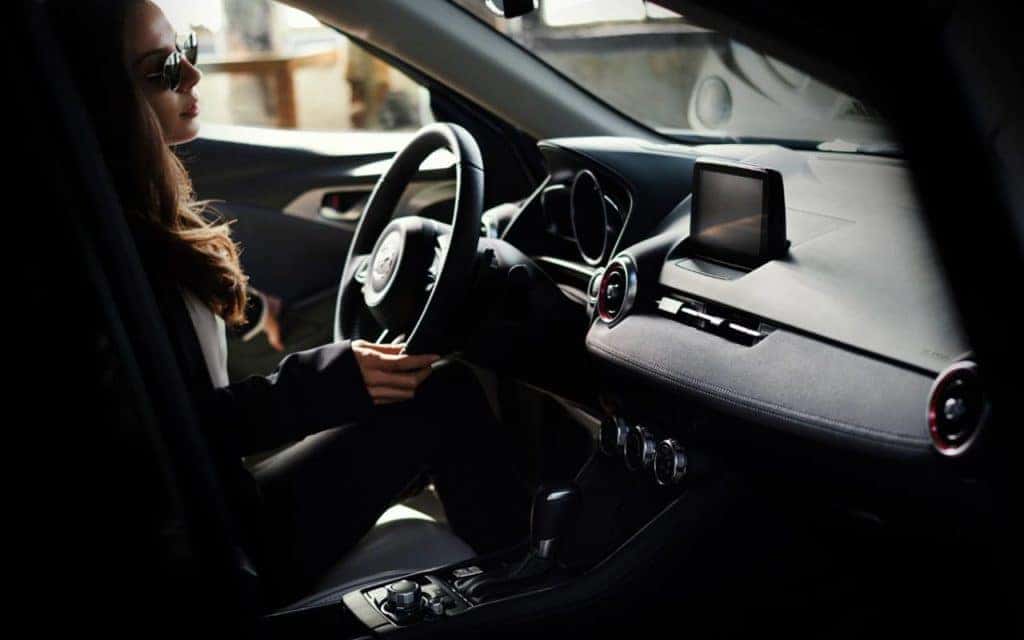 Get Simple Sophisticated Design in Your CX-3 Mazda SUV, from Mall of GA Mazda
The interior of Mazda's CX-3 has been refined at every level to provide you with a sense of luxury and sophistication, balanced harmoniously with simplicity and elegance. The CX-3 SUV has the spirit of Japanese essentialism, brought out by color balance and soft Lux SuedeⓇ trim and leather-trimmed sport seats. This interior takes away the busy and brings out the beautiful. Subtle changes to the exterior create a dramatic effect that Buford drivers can't miss. The understated grille redesign provides greater depth and distinction while chrome accents create a beautiful flow and smoothness of motion as you drive down Atlanta highways.
Lux SuedeⓇ Trim
Leather Trimmed Sports Seats
Chrome Accents
Exterior dual exhaust outlets with bright finish
Exterior Roof-mounted "shark fin" antenna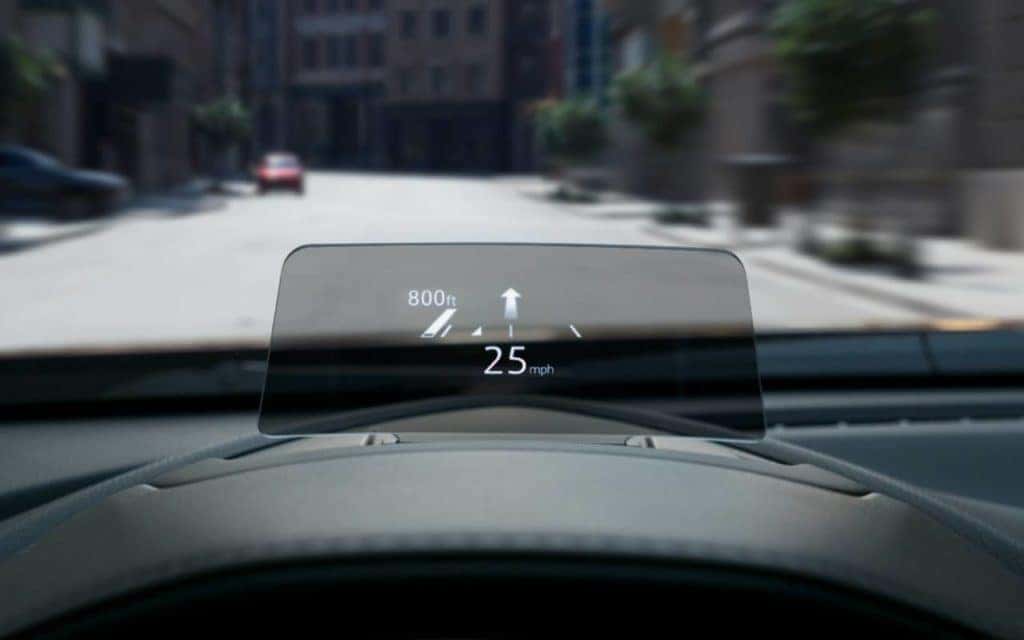 Advanced Technology in Mazda's CX-3 SUV
No matter where your journey takes you, the CX-3 has been engineered to keep you connected to the road and ensure that you stay connected. The Multifunction Commander Control, on the redesigned center console and 7-inch MAZDA CONNECT [TM] display, puts all of your infotainment clearly into view, so you can navigate easily and stay connected with friends and entertainment as you drive. Vehicle speed, navigation info, i-ACTIVSENSEⓇ safety warnings and more are shown directly in your line of sight for effortless focus on the Merriam road ahead of you, thanks to an Active Driving Display.
Mazda ConnectTM
Active Driving Display
i-ACTIVSENSE Safety Features
7-Inch MAZDA CONNECT Display
BoseⓇ 7-Speaker Surround Sound System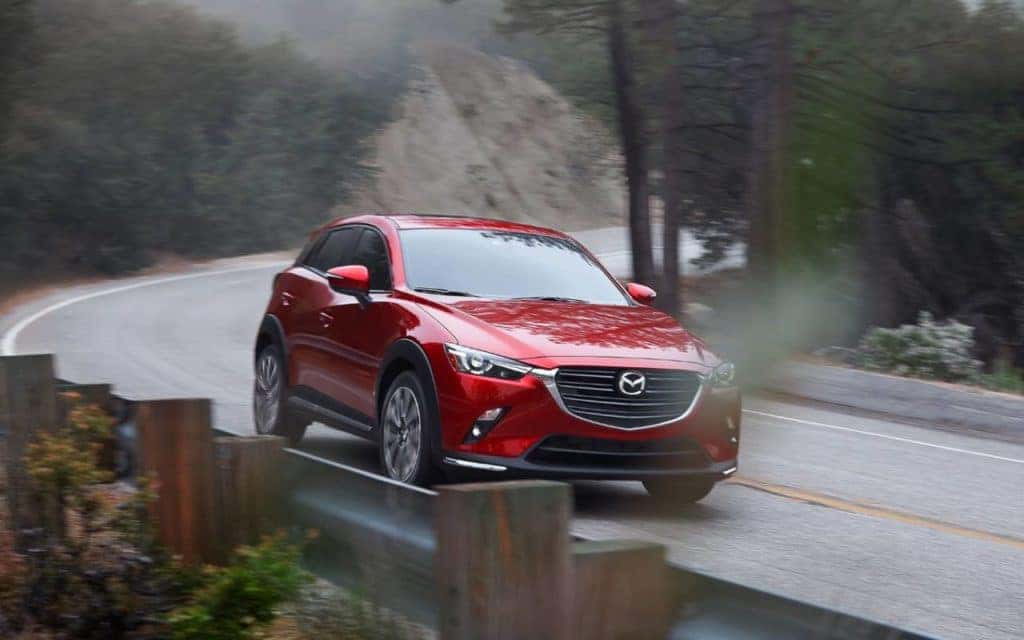 Excellent Performance for All Mazda's Atlanta SUV Drivers
Built with an i-ACTIV AWDⓇ all-wheel-drive system, the Mazda CX-3 at Mall of Georgia Mazda monitors the road conditions for all our drivers. This smart, predictive system is capable of adjusting power delivery in hazardous weather conditions and giving you optimal traction to keep your wheels from slipping. The i-ACTIV AWDⓇ works rain or shine to constantly provide stability and improve overall traction while driving through Buford. The CX-3 SUV works hard, so you don't have to. Mazda's SKYACTIV-VEHICLE DYNAMICS with G-Vectoring Control helps achieve a smoother, less fatiguing drive-by seamlessly adjusting power delivery while cornering, shifting vehicle weight on initial turn-in and throughout the corner. Dynamic drive selection allows you to implement 'Sport Mode' and instantly amplify your responsive acceleration. The result is a quicker throttle response that can help when changing lanes, merging into fast-moving traffic, and when passing other vehicles on the road. The SKYACTIVⓇ-G 2.0-liter engine is built to be ultra-responsive and super-efficient[1], delivering 148 hp, and impressive torque even at slow speeds.
i-ACTIV AWDⓇ All Wheel Drive System
SKYACTIV-VEHICLE DYNAMICS with G-Vectoring Control
Dynamic Drive Selection
SKYACTIVⓇ-G 2.0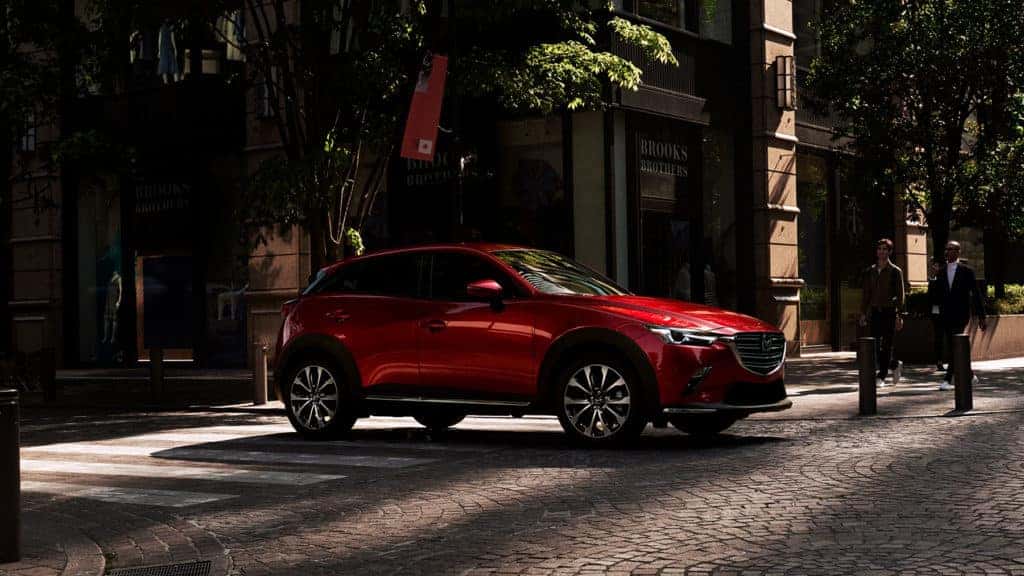 At Mall of Georgia Mazda, we make buying a new SUV simple. The buying and financing process couldn't flow any easier and during the Season of Inspiration Sales event going on now until December 2, 2019, we have inspiring markdowns on all our Mazda CX-3 inventory. Come be inspired by our selection of new Mazda CX-3 models for sale at our Buford Drive Northeast location in Buford, near Atlanta. Test drive a Mazda CX-3 and find out why this Mazda everything you've been looking for!
Disclaimers:
[1] Based on EPA estimates for 2019 Mazda CX-3 FWD models, 29 city/34 highway MPG. AWD models, 27 city/32 highway MPG. Actual results will vary.