The Importance of Brake Service
No matter what vehicle you have, when it needs to lower its speed or fully stop, applied pressure on the brake is needed. By doing this, you're not only helping yourself and your passenger(s) stay safe, you're also possibly preventing an accident.
This is largely why the braking system is a major part of your vehicle, no matter if it's new, used, or Certified Pre-Owned. At Mall of Georgia Mazda near Athens, we're aware that not everyone is fully familiar with Mazda brake service. For more information, continue reading along!

When is it Time For New Brakes?
When trying to figure out if it's time to take your vehicle into our Mazda service center, there are a few things you should take into consideration. For instance, if you notice your vehicle is taking too long to stop, or not decelerating at the same rate as usual, you should get in contact with our service technicians.
Additionally, another way to tell if your brakes may need to be adjusted is by listening to the sounds they make. If you hear a high-pitched noise while pressing your brake pedal, the brake pads more than likely need to be assessed and possibly replaced. It's also important to note that if the noise sounds like metals grinding against each other, the issue could be more severe.
Don't Wait or Else You May Be Too Late
If you choose to put off your brakes' maintenance, you may end up paying even more money in the long run! Generally speaking, you should have your brakes assessed every 18,000 miles, but it's definitely situational. A good rule of thumb you can go by is to watch out for unusual smells, feelings, and noises. 
If you wait, foundational parts can possibly malfunction. However, if you don't drive many miles, your brakes have the potential to last over 50,000 miles! But if you drive around a lot, your brakes may potentially wear down quicker.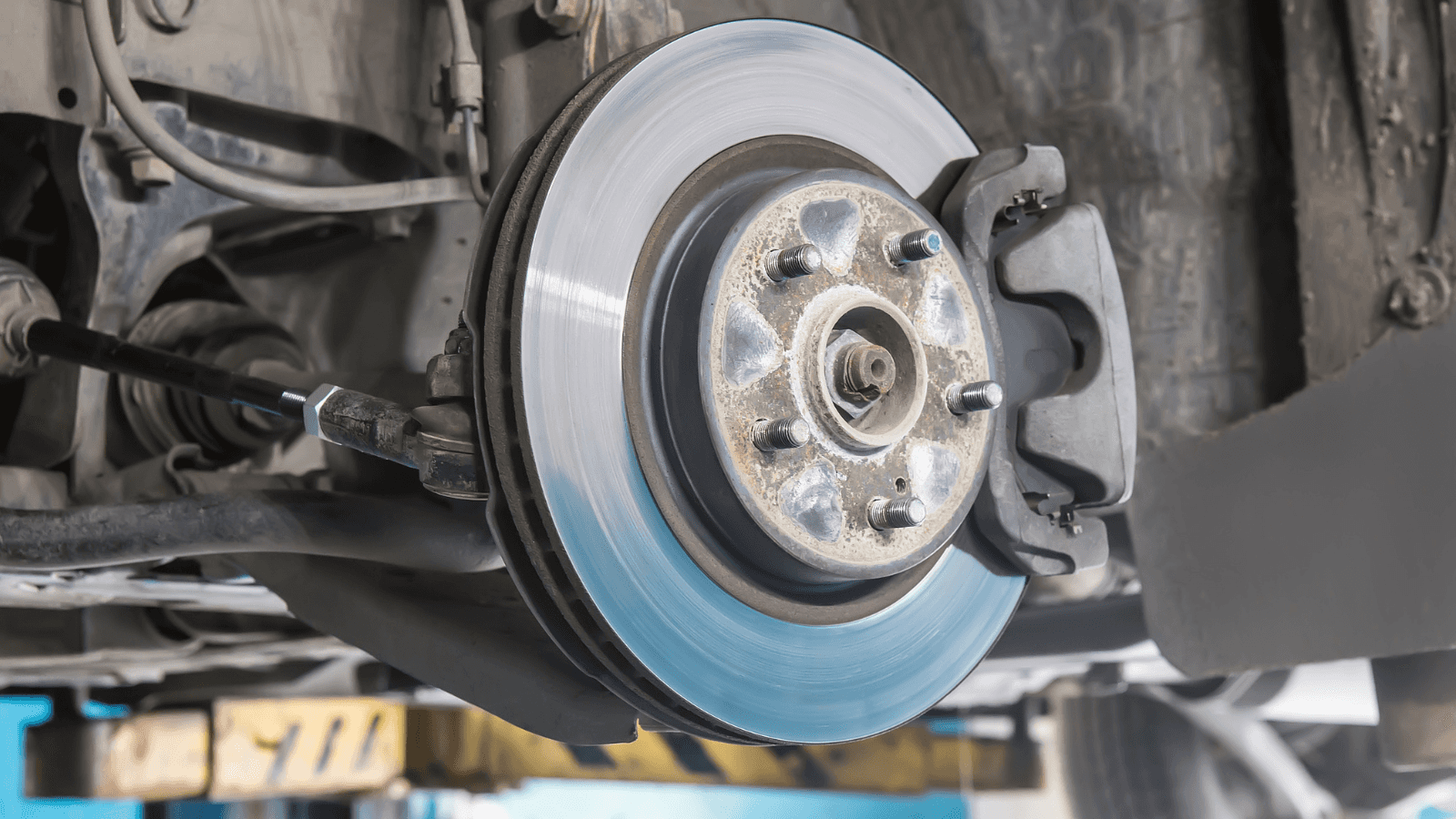 Service Your Brakes at Mall of Georgia Mazda Near Lawrenceville
Your brakes play a big role in your safety while driving from point A to point B. Making sure you keep up with them not only keeps you safe, but others as well. If your brake system seems off in some way, get in touch with our expert service technicians at our service center near Cumming and Lawrenceville. And if you're in a hurry, we got you! You can schedule a service appointment online to save some time!
Plus, we have Mazda service coupons that you'll love and your wallet will appreciate! Come see us in person or contact us if you have any questions about the brake services we offer. Let us get you back on the road asap! No matter the brake problem, our highly trained technicians are ready to help!