What Kind of Oil Does a Mazda Take?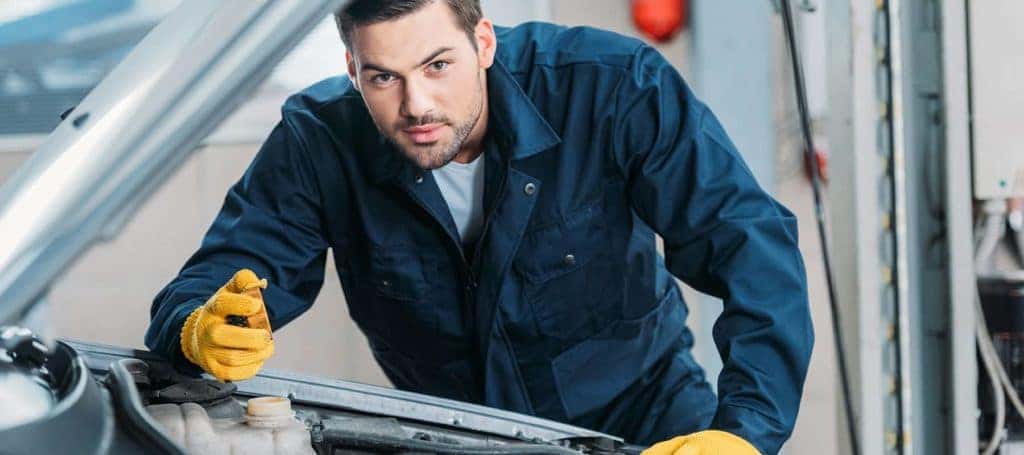 When getting your Mazda serviced, or when servicing it yourself, it's important to provide the engine with the oil it needs to continue running smoothly. Mazda recommends its own brand of synthetic motor oil, especially for use in Mazda cars and SUVs with a Skyactiv® engine. This is because Mazda's genuine oil is specially tuned to work in their engines, leading to longer life and better performance if you use their oil.
If you absolutely cannot find Mazda oil, you can try Mobil 1 SAE oil, Valvoline SynPower SAE motor oil, or Castrol Syntec European Formula SAE motor oil. You can also refer to your Mazda's owner's manual to see what other oils it recommends.
What's the Difference Between Synthetic and Conventional Oil?
When deciding between conventional and synthetic motor oil for your Mazda oil change, remember that all oil is different regardless of the category it falls under. However, a good rule of thumb is to remember that conventional, or traditional, oil is simply refined crude. Synthetic oil is specifically engineered to provide lubrication and smoothness where your car's engine needs it most, and is highly resistant to very high and very low temperatures, maintaining its integrity much longer than conventional oil.
Schedule an Oil Change at Mall of Georgia Mazda in Buford
Whenever your Mazda needs an oil change, bring it by Mall of Georgia Mazda, where the expert technicians at our service center will have you in and out in no time. Whether you just need a Mazda oil change or a more comprehensive service, you can get it done here! Give us a call or schedule a service appointment online today.